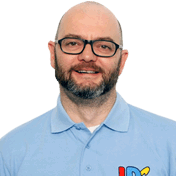 About me
Hi, I'm Stuart and welcome to my website. I completed my training through LDC and am fully trained in using the LD system. I offer driving lessons in Chelmsford, Maldon and the surrounding areas.
I have lived and worked in this part of Essex all my life and my family live locally so I can visit my wonderful nephews and nieces as often as I like. Chelmsford is such a great place as you can shop on the High Street and then be in the middle of the Essex countryside ten minutes later!
In my spare time I enjoy watching sport, films and reading. I listen to a huge variety of music from Drum and Bass to Punk to Americana. I play the guitar, tenor guitar, ukulele, mandolin, lap steel and banjo, as well as singing and recording with the acoustic rock duo 'Stu's Front Room'.
Whenever I have a spare weekend, I can be found walking to, around and through the villages of Essex and the Suffolk coast, looking for hidden gems off the beaten track.
Well I hope this gives you a brief idea about me so please feel free to click here to "Contact me"