Matthew Shoults
Passed first time
Stuart has been a great instructor, I managed to pass my test first time after only 5 lessons.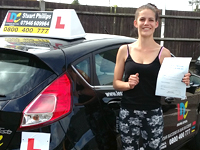 Daniella Sleap
I passed first time
I enjoyed my driving lessons with Stuart and I passed first time on Friday afternoon having started my lessons on the previous Sunday. I liked the LDC workbook and the DVD because they are both well presented and they save a lot of time during the lessons as I studied the different topics beforehand. I then spoke to Stuart and we were able to concentrate on the areas I wasn't happy with. Also, the Progress Chart means you can see exactly where you are and each goal is broken down into smaller parts. Stuart was very patient and helpful and really got me thinking about how to drive safely. I have already recommended him and LDC to some of my friends!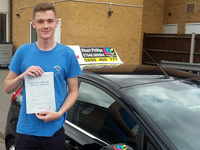 George Blackledge
Highly Recommended
I really enjoyed my driving lessons. Stuart was always punctual, polite and understanding and was very patient with me when I ran into problems, trying to find another way of helping me learn. I liked the LDC System because I could study the subjects for our next lesson before the day and this left more time for driving. The DVD and workbook were easy to understand and I kept track of where I was using the progress chart in the book. Stuart and I then decided which areas needed more attention so I could focus on things I wasn't happy with. I will recommend LDC and Stuart to my friends.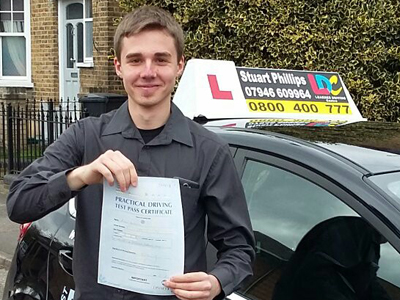 Richard Bertoletti
Really enjoyed my lessons
I really enjoyed my lessons with Stuart. He was always polite, understanding and patient. The LDC system enables independent learning. It is very well structured and presented. The DVD and book saves time as I was able to study each topic before my lesson and I could monitor my own progress using the progress chart in the book and then we concentrated on areas I was not happy with. It is also good that all the goals are defined and broken down into smaller parts. Combining this with a a professional and knowledgeable instructor like Stuart enabled progressing at a fast rate to a high standard. Stuart is also aware of different learning styles and makes sure to tailor these to help significantly in the learning process. Thanks again!